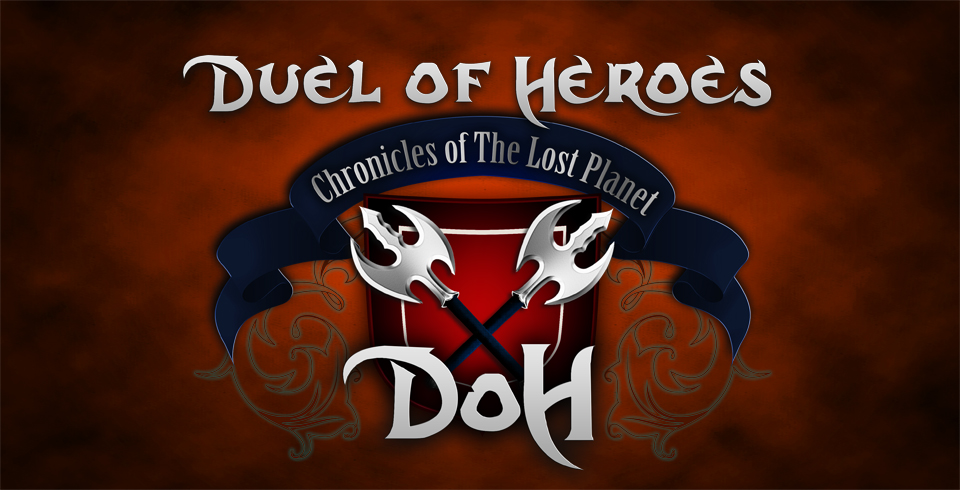 While a fair number of games by developers in Oklahoma have been put on popular crowdfunding sites over the last year or so, few look as good and as polished as what has been introduced this week. Duel of Heroes is a new game from a start up company in the Yukon/OKC area, Totally Awesome Games. TAG has launched their Kickstarter for this trading card game and are looking to bring it to life.
DoH is a fantasy based card game along the same lines of Rage of Bahamut and other electronic TCGs. Its combat is based around the use of heroes that can level up and become more powerful and creatures that can be combined together to create more powerful cards.
The game will also combine other RPG elements into its gameplay, including a way to capture creators to be used as cards. DoH also boasts a 2D world that players will be able to explore and interact with. However, it is the base card mechanics that will be the most important aspect to gamers. In this, TAG has some very interesting concepts for it. Here is an excerpt:
DoH game mechanics are carefully designed and developed to make all the great features of the game count. They are also designed to make the game easy to play but not so easy to master. Remember, you will need to use your skills!

The following is a breakdown of the game mechanics:

Heroes not only guide and control your army; they also have the ability to attack as well as raise and lower the morals of the attacking or defending characters and creatures.
Our Unique Heroes have the ability to evolve during the battle by drawing the correct cards and using them to upgrade your hero to gain more power than ever.
Heroes are your own personification on the battlefield, they have attack and health attributes and once their health drops to zero your hero is destroyed and you automatically lose the battle.
Heroes stand at the back line of the battlefield and can only be attacked once your side of the battlefield is clear of all characters and creatures.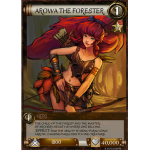 DoH has some incredible art in it, something that is a must for any TCG. The cards they have on the Kickstarter page and their website look amazing. The other art, if those images are indications of the game's completed art content, should be enough to get people excited.
If there is one weakness of the campaign, it is that it does not have a demo available to view. For many start up game projects, a demo can be the difference between a successful campaign and a failure. Many game projects make up for the lack of a demo with a history of game projects, but again, TAG does not have this. Hopefully that won't interfere with its end goal though.
TAG is looking to raise $75,000 in order to complete Duel of Heroes. It will be released as a free to play game, with all new players getting a set of booster packs and a starter deck. Kickstarter backers will get rewards ranging from exclusive cards, additional booster packs and decks, as well as the ability to name NPCs. There are a lot of options available to everyone.
We will be watching the progress of this campaign and will be getting in touch with the developers soon. Keep an eye out.
Follow Totally Awesome Games on Twitter: @TAGame_Inc
On Facebook: Totally Awesome Games
Or Their Website: doh.toawga.com