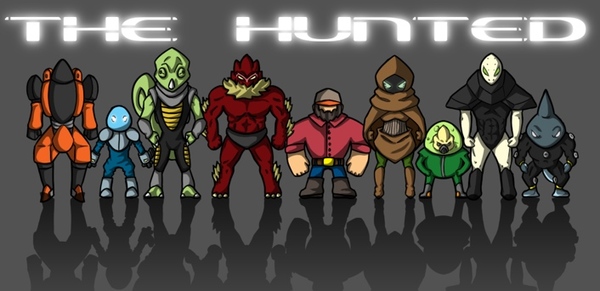 Have you been anxiously waiting for the latest update for The Hunted by F5 Games? Well, if it wasn't for an over zealous Apple app reviewer, you would probably have had it sooner rather than later.
For those who don't know, Apple has a pretty hit and miss process for enforcing app store guidelines for its apps. It tends to treat games far more strictly than other apps and blocks apps for some of the strangest reasons. The latest story in Apple's inane enforcement comes from F5 Games themselves. When Tweeting about why the latest The Hunted update is taking so long, Brandon Pollet wrote:
Just got my 4th app store rejection for the latest version of The Hunted.One was because my video showed guns.

— Brandon (@Readmore) December 12, 2014
When asked to explain further, Brandon tweeted:
There is no blood or gore in our game at all but they said the iTunes page wasn't age appropriate.

They said it was because the iTunes pages need to be 4+ appropriate. And because I showed a ( small pixelated) gun I failed.
There are a number of problems with this app store rejection. The chiefest among them is that Apple rejected the update because the preview video accurately portrayed the content of the game. The second is that the reason for the rejection is not enforced universally.
When searching the iTunes App Store, I found a number of games that had guns in their promotional images and videos. This list includes Rockstar's GTA games, Activision's Call of Duty: Zombie games, and a wide assortment of other games that feature guns. So one might ask why those games get a pass on this restriction but The Hunted doesn't?
Brandon has been working on appeasing Apple's demands because he feels it is more important to get the update out to the players of the game now. We wish Brandon and F5 Games the best of luck on their next submission.