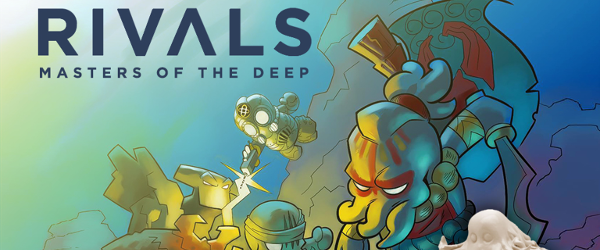 Back in November, the table top game Rivals: Masters of the Deep met and exceeded its funding goal of $40,000, having raised $53,157. The game is now deep into the development stage. In their latest project update, they show off some great concept artwork for the game as well as providing some exciting announcements.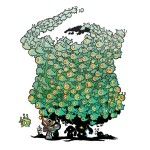 One of my favorite pieces of art is to the left. They also have some great art on display on their Twitter account, @WorldofRivals.
The most important news in this latest update is the announcement that you can now pre-order Rivals if you missed out on the Kickstarter. They have provided two methods to do this. The first is to visit the World of Rivals website. You can buy the game there. However, if you want even more than the game, you can visit their BackerKit account and buy everything from t-shirts, to figures, and the game.
Finally, they announced a graphic novel based on the game. It launches in March and will be posted on the World of Rivals website.