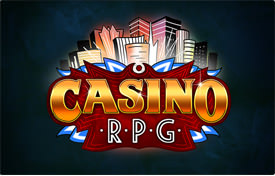 Coming later this month on May 30th, Goldfire Studios will be the main event in the next game developer meetup. In this meetup, James and Luke will be sharing their experience in running their successful Casino RPG Kickstarter. That Kickstarter successfully reached its $20,000 funding goal on February 5, 2013. This will be a great opportunity to learn from someone who has been there.
I have seen a couple of other crowd funding projects from Oklahoma pop up but Casino RPG has been the only fully successful one. Come prepared to learn and ask questions and if you are doing something neat in game development, please be prepared to share.

This work is licensed under a Creative Commons Attribution 4.0 International License. Permissions beyond the scope of this license may be available at http://okgamedev.com/about.