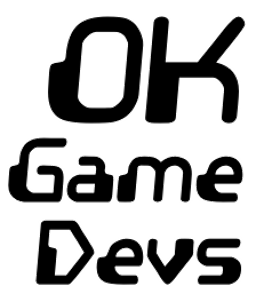 I had the idea for this blog way back when I thought I was the only one really interested in game development in Oklahoma. It took a $0.99 domain name sale to get me to make the plunge and actually start it. Since opening up in December, I have seen so much going on in this state that it has blown my mind. There are games being made and events happening and even popular media sources are picking up on it. It is time to take things to the next level.
We are looking for some people to help ferret out the cool stuff that is happening in Oklahoma and help write blog posts. These can be anything that is related to game development in Oklahoma, whether that is reviews of existing or upcoming games made by local developers, or interviews with said developers, or anything that you might think would be of interest. Your creativity is key.
Speaking of creativity, We also need these same individuals to help in promoting this site with the game development community and to begin using its forums and social media presence to build a great community.
None of this is something we can do on our own.
If you are interested in writing for Oklahoma Game Developers, please get in touch. You can comment here, or on any of our social networking pages. You can also use the contact form. If you are more of a traditionalist, you can email E. Zachary Knight directly at zachary (at) okgamedev.com.
When you do respond, please include samples pertaining to games in some way. These can be blog posts you have written on other sites, game reviews you have written, or reports you did in school. I do prefer these samples to be game related and written for a more game development minded audience. We also prefer an eye for grammar and spelling. While we will attempt to edit everything we publish, it helps if those writing for us make that process easy. Also, tell us a bit about yourself.
Keep in mind that this work is done on a strictly volunteer basis for the time being. Oklahoma Game Developers is not at the capacity that we can pay, as it is mostly a side project. We will however attempt to provide incentives beyond just recognition. Just don't count on much at the beginning.
If you aren't interested in writing for us officially, or are a game developer or student with something interesting to share, we have a forum in which you can share your own experiences and work. Please feel free to utilize them. Anything we feel needs extra attention, we will happily share on the front page.
We are excited about the future of game development in Oklahoma and hope to see this industry grow in this fine state.