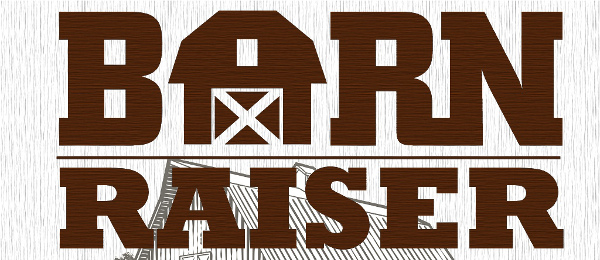 Yesterday, Barn Raiser, the charitable card game by Bow Tie Games, hit its $1,000 funding goal. This is great news for Bow Tie and a great start for game Kickstarters this year.
Additionally, Barn Raiser was selected as a Kickstarter "Projects We Love" staff pick earlier in the week. This should help this campaign to exceed its funding goal before it ends in the next week.
With this news, Bran Raiser will have met its goals and will be able to help build the real life barn that needs the funds.
Update: In an update on the campaign, Bow Tie Games celebrates the successful funding as well as describes how much of the money will go toward the barn.
I have received questions about how much of the funds will go to printing and shipping the game out and how much will go to the family for the barn build out.  Based on the current number of backers and our contribution to the campaign, I expect 80%-90% of the Kickstarter total to go directly to the family.  So if we reach the $1,500 mark, as much as $1,350 would go towards the barn build out.

And if we continue to see more and more support, that margin will continue to improve as the manufacturing costs of the game will go down as the number of orders increase.