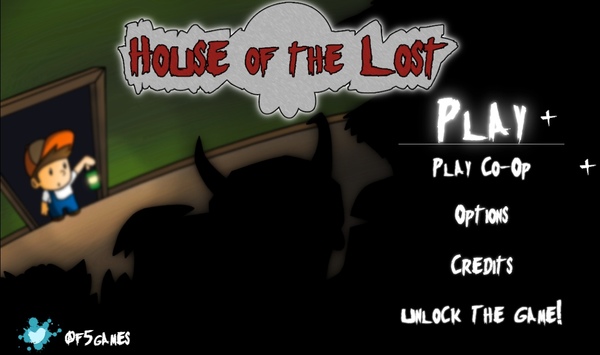 I am a sucker for my Ouya. I backed it when it was on Kickstarter and love it every time I pick up a controller to play. There are so many great games on it and I never seem to run out of something new and interesting to try. So imagine my excitement when I learned that F5 Games, out of Tulsa, were releasing their rogue-like game House of the Lost on the Ouya.
I had played HotL a couple of times on my phone but never really could get into it because of the touch screen controls. They were a bit unwieldy for me. I could never make it through more than a couple of rooms. So when I learned about the Ouya version, I just had to try it out with a controller.
To give you an idea of what HotL is like, it is what is considered a rogue-like game. These are games that feature often brutal difficulty, randomized levels and perma-death. HotL features both perma-death and brutal difficulty and slightly randomized levels. Each level has a bunch of different predefined layouts but the game randomly picks which one you play.
I picked up HotL on Monday night and have played it every night since. Unfortunately, I don't think I am getting much better at it. I have probably played every incarnation of level one there is, but have only been to level 2 a couple of times. I did manage to make it to level 2's boss at one point, just to be fried with a laser beam almost immediately. So I have not experienced the full game yet but one of these days, I might just be able to.
Leave a Comment