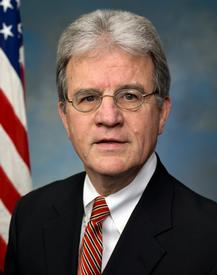 Earlier this year, Senator Coburn signed on as a cosponsor to legislation that would require the National Academy of Sciences to perform studies into the connection between violent games and violent actions. In response to this bill and our concerns over its implementation and potential ramifications on our industry, we sent a letter to Senator Coburn.
In that letter, we expressed concern over the bill's primary sponsor Senator Rockefeller and over Senator Coburn's involvement when he has clearly been against studies of similar nature in the past.
After nearly 3 months, we have finally received a response from Senator Coburn. (posted below) It certainly isn't the response we may have wanted, but it isn't an unexpected response. Few politicians will back out of their support for legislation once they become a full cosponsor of it.
Leave a Comment