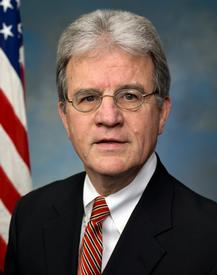 Originally published on Game Politics.
Every year, Senator Tom Coburn of Oklahoma publishes a list of government programs which he feels wastes tax payer money and government resources called the Wastebook. While he tops the list of wasted tax payer money with a jab at Congress itself, it is when you get into the rest of the document that you find some rather interesting spending programs. In his opening statement to the report, Coburn writes:
Confronted with self-imposed budget cuts necessary to trim years of trillion dollar shortfalls, Washington protested that it could not live within its means. It attempted to take hostage the symbols of America to exact ransom from taxpayers. Public tours of the White House were canceled and Medicare payments for seniors' health care were cut.

While the President and his cabinet issued dire warnings about the cataclysmic impacts of sequestration, taxpayers were not alerted to all the waste being spared from the budget axe.
Many of these are your typical government waste, such as bridges to nowhere, duplicated programs and agencies, or unused buildings which cost money to maintain. Yet, he highlights many other programs that many taxpayers may not be aware of even in a general sense. Some of these include funding for video games.
Leave a Comment