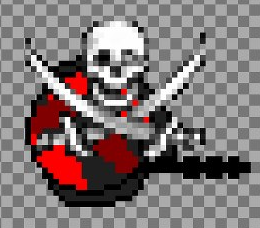 Cross Posted from Divine Knight Gaming.
I will never understand why companies continue to insist on using DRM. It makes absolutely no sense to punch your paying customers in the gut, call them pirates and tell them to stop stealing your stuff. These are your paying customers. They paid you. Why would you insist on treating them like thieves?
DRM is absolutely one of the most evil inventions in software. If you read anything I write here or elsewhere, you will know how I feel about DRM and companies that use it. I will never use it in any game I develop nor would I be willing to deal with DRM as a consumer. As a Linux user, I have to deal with the fallout from DRM on a most everyday basis. I am not legally allowed to watch DVDs on my computer. I couldn't until recently watch Netflix on my computer. (I only can because some very clever developers not affiliated with Netflix made it possible.) And many games will not run properly even through Wine because the DRM is incompatible. All these things have soured me to any company that uses it.
That is why the recent news of Game Maker's absolutely disgusting DRM implementation has me gagging. YoYo games go so far beyond what most companies do with DRM that they are beyond redemption. This company has designed their software that if it so much as gets a hint of you being a pirate, they will permanently vandalize your game. Seriously. They will force images of the Jolly Roger onto all your sprites in a bid to shame you into… what… paying? Paying for software you already paid for? That is the kicker. The people getting hit by this "retribution" paid for the software. They are not pirates.
The problems with this DRM seem to be so bad that the only way to recover from it is to completely uninstall Game Maker, delete every last trace of the program from your computer and reinstall. That is absolutely unacceptable. So not only is the developer out the time it take to clean up their computer and reinstall the software, they also have to spend days possibly weeks restoring their artwork. For what? They privilege of paying? I am sorry. That is evil.
To make matters worse, according to one former paying customer, they have absolutely horrid customer service that will at the earliest possible moment, accuse you of piracy. Then they will treat you like crap and silence you if you try to complain. No. That is wrong on every level.
I had long ago made the decision to not use Game Maker in my game development work. Primarily because it lacks support for Linux. But this seals the deal for me. I will never recommend this tool for any game developer, ever. I will never willingly submit anyone to such destructive and abusive developers. No one deserves to have their hard work destroyed in that way.
It doesn't even matter that YoYo has promised to strip out that particular action from the DRM. Why? Because they will continue to rely on other just as bad if passive attacks on you the paying customers. It is time that this company felt the pains that come with such tactics. They need to lose business. Those using the tool, need to stop. There are plenty of other great tools available that you could use. I have talked about several. There are many more that I have not talked about.
We just need to stop supporting DRM using companies altogether. If they insist on treating paying customers like trash and thieves, they do not deserve our business. They deserve to fail. That is all there is to it.