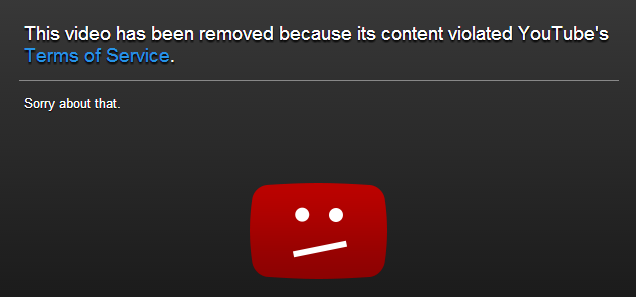 Gold Fire Studios recently learned that its latest gameplay trailer for Casino RPG has been hit with a terms of service violation and has been removed from their channel. This was the trailer produced for the recent public beta launch of the game.
In the email received by Goldfire CEO James Simpson, YouTube claims a generic "copyright violation."
The e-mail they sent was exceptionally vague and just mentioned a copyright violation. They refused to give any details.

No it was just a general notice saying if we violated the TOS again our account would be banned.
Apparently, YouTube provided no details on what got the video removed and who might have posted the complaint. Unfortunately, this is nothing new for YouTube. They have a tendency to shoot first and maybe ask questions sometime never.
As for what Simpson thinks of the claim, he states that all content was created by Goldfire or directly commissioned by the company.
All audio on our trailer was custom made for our trailer by a local composer, so there's really no claim anywhere.
Any links or embeds to the original video now report the video has been removed. As far as we can tell, there was nothing illegal or objectionable to be seen in the video, which can still be seen, at least partly, in this comparison video. There doesn't appear to be anything that would violate any of YouTube's Terms of Service.
The fate of the video is not clear at this point. Simpson is still waiting for a response from the appeal process. We will let you know as we learn more.