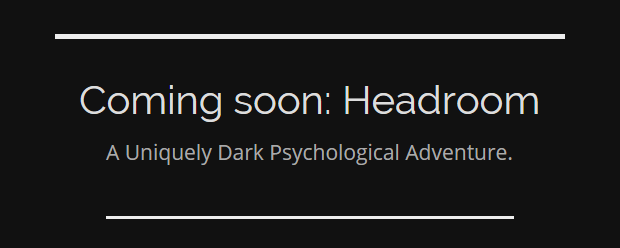 A while back, I got to see a brief glimpse at Tekton's psychological adventure game Headroom. The glimpse was brief, just a view inside a moving train, but the visuals were stunning. Everything was hand drawn and in a great black and white color scheme that really took my breath away.
Recently, they launched their first trailer that shows off this art style while also explaining a little about the plot and plight of the game.
https://www.youtube.com/watch?v=RBlolWWDqWE
The game takes place in a prison where your every literal move and action is monitored and enforced. As the player, you must navigate and explore this world without arousing too much attention, with your own mind as your only refuge.
While very little is known about the game and it is still far from completion, the developers are really excited about creating it. Every time I hear them speak of it, they speak fondly and excitedly about the creation process. We will keep you posted about further developments.