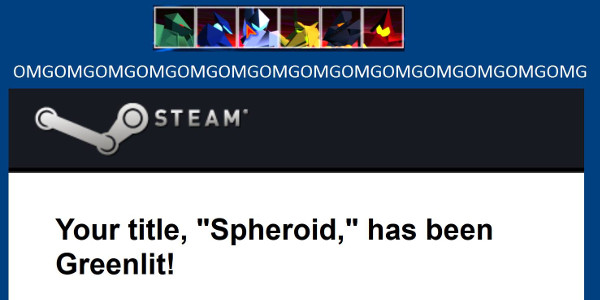 About two years ago, From Soy Sauce put its game Spheroid on Steam's Greenlight service. There it sat for quite some time. The long wait is over now. This past weekend Spheroid was greenlit and it will now be available through Steam.
This makes the second From Soy Sauce game to be greenlit this year. It joins Glass Wing which was greenlit earlier this summer. This is encouraging news for this young development team as they work on their next game, NS Doujin Spirit.
You can purchase Spheroid on Steam for $1.99.