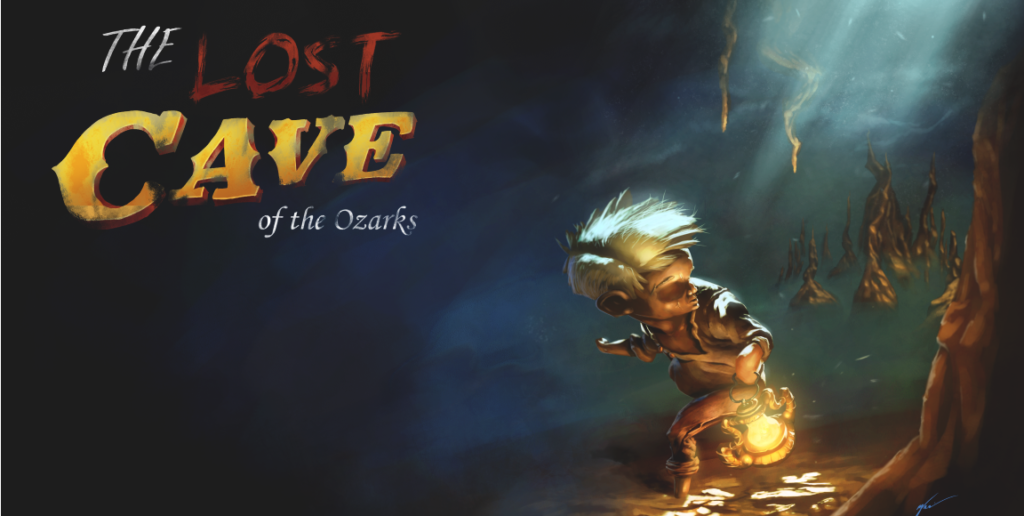 A couple of weeks ago, Rubber Gardener, Adam Miller, launched his Kickstarter for The Lost Cave of the Ozarks. Lost Cave was immediately eye catching thanks to the quality of the art. Each new bit of art, screenshot, gif, and gameplay video drew me in to wanting to see more. I found it hard not to back this project based on the art alone.
To make the game even more irresistible, Rubber Gardener released a demo of the first section of the game on itch.io and GameJolt. This demo provides players an introduction to the game's overarching story, the tutorial and a couple of levels that show off the puzzle platforming the game is built around. Using a few simple actions, such as a jump, sprint, climb, and attack you explore and advance in the game.
The game stars a young boy in a logging town. As he is escaping the flames sparked by outlaws, he falls into a cavern in the Ozark mountains. Using nothing but his trusty lantern and his imagination, the boy must traverse the dangers of the caves and make his escape.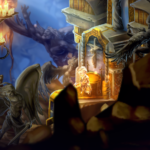 The Kickstarter also promises a second story involving a modern tour guide who, as he gives tours of the caves, tells visitors of the history of the rooms and the adventures of the boy.
I have played the demo of the Lost Cave and despite a few early bugs had a lot of fun in the few areas I was able to play. Each area is more beautiful and mysterious than the last. The puzzles presented are simple, yet challenging, requiring you as the player to sometimes think outside the box. This demo does a great job of leaving me wanting to play more.
The artwork itself is gorgeous. Everything has a beautiful hand painted look. The landscapes and characters just grab your attention and you can often get lost in the amazing detail of each element as you explore each new area.
Rubber Gardener is asking for a very modest sum of $1,500 to complete the game. As things currently stand, Lost Cave is just shy of that goal with two weeks left to go. We know that this game will have no trouble at all reaching and exceeding that goal in that time.
We definitely recommend that you back this game. $5 is all it takes to get a copy of Lost Cave. With an estimated release of October 2018, you won't have to wait that long to get it either. So check out that demo, and give Lost Cave a chance to wow you. You should also follow Rubber Gardener on Twitter to keep up to date on its development.