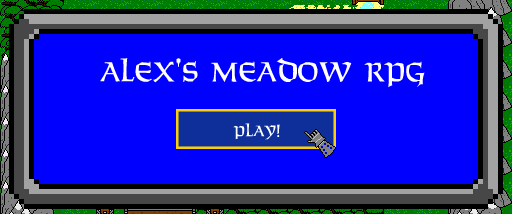 Divine Knight has been working on a one game a month challenge this year. So far, they have successfully completed a game every month, except the month of May. For their June game, they decided to tackle a really ambitious project, an RPG. The result is Alex's Meadow RPG.
While it is not a full fledged RPG, there is no leveling or stats to build, it still plays like one as it has turn based combat, and a fantasy setting. The game features four playable character classes each with its own ability to help you as you fight the various monsters in the game.
The most unique aspect of this entry is the fact that the lead developer's son, Alex, designed the world in which the game takes place.
Leave a Comment