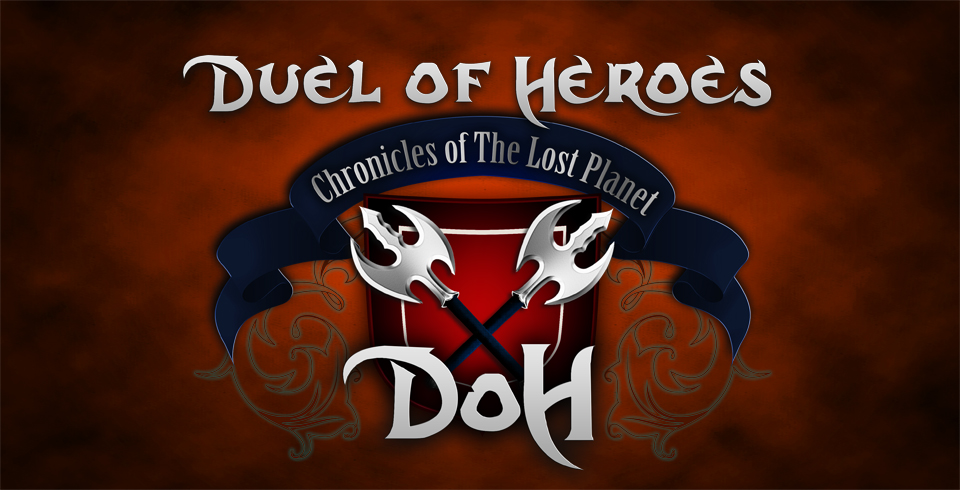 This past week, the Kickstarter for Duel of Heroes failed to reach its funding goal. After an initial but small burst of support, interest in the game seemed to wain and TAG Inc was unable to spur continued pledge momentum. It closed out the Kickstarter having only raised $8,091 of its $75,000 goal.
Before the end of this Kickstarter, plans were put in motion to redirect the campaign to IndieGogo. For many days before the ending of the Kickstarter campaign, TAG Inc teased the launch of their Duel of Heroes IndieGogo campaign. They announced this intention on the DOH website, on Facebook and Twitter. Finally, this past Sunday, Duel of Heroes made its official debut on IndieGogo as it canceled the campaign on Kickstarter.
In a message posted to Kickstarter, TAG Inc had this to say.
We have reached the end of the DoH funding on Kickstarter. We would like to thank you all for your support and faith in us through the campaign. But unfortunately the project wasn't funded, however we are not despondent and we will never give up on our dream project as we see it as something we owe for the TCG gaming community. Therefore we are going to take another direction to make our game live and head towards another fund raising media INDIEGOGO. To attempt to make the Minimal Viable Product, which will not be the quality we desired, but at least a start to show the game potential and how DoH claims the genre of the first real TCG/MMORPG. Then we can continue its development once more by our gamers' community support.
With this switch from Kickstarter to IndieGogo, TAG Inc has adjusted its goal from $75,000 to develop a full game to $10,000 to create a minimal viable product. This would allow them to create a product that will show off the potential of the game while allowing it to be useful for building a greater interest in the full product. Having raised over $8,000 in the Kickstarter campaign, it seems the new goal is very modest and achievable for the team.
TAG Inc has also released a video showing how the DOH  battle system works.
We hope that all those who backed this great looking project on Kickstarter will move their support to IndieGogo. We also hope that TAG Inc can find renewed success on this new crowdfunding platform.