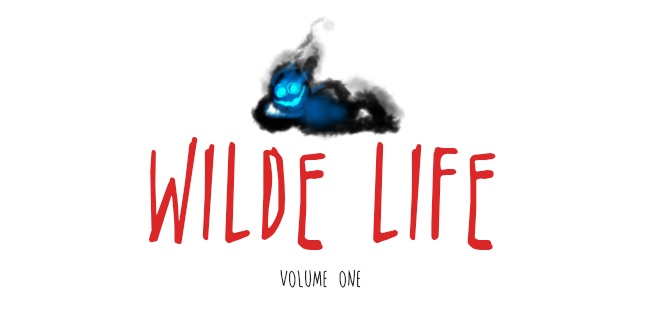 If you haven't been reading Wilde Life by Pascalle Lepas, a comic about a normal guy renting a haunted house off Craigslist, you are really missing out. In this comic, Oscar, a normal man from Chicago, leaves home and moves into a house in rural Oklahoma. He quickly makes friends with the ghost haunting the house, Sylvia, and a neighborhood teen werewolf with red fur who happens to be named Clifford. The comic follows Oscar's many misadventures dealing with crazy supernatural entities which occupy the countryside.
I feel that I am seriously undercutting just how much fun this comic is. The humor and action of the comic is well written and illustrated and each character has a distinctive and interesting personality. Pascalle has been writing and publishing Wilde Life for a year and a half and has completed three chapters of the story and is currently publishing the fourth online.
On Valentine's Day, Pascalle launched the Wilde Life Volume One Kickstarter campaign for a graphic novel featuring the first three chapters of Wilde Life and exclusive content for people who buy the book. Those who support Wilde Life for $10 will get a PDF copy of the book. For $25, you will get the PDF and a paper bound copy of the book. There are also a lot of other great goodies such as an exclusive wallpaper, acrylic charms and more. There is also a lot of secrets yet to be unlocked.
Pascalle is seeking $20,000 to fund the publishing of this graphic novel and as of this writing has nearly raised the full amount in just three days already surpassed that goal in just three days. We highly recommend supporting this great artist and writer and buying her book. We certainly want to see the further misadventures of Oscar and gang.
If you want to see what else Pascalle has been up to, she also illustrated Zap! a sci-fi  web comic which wrapped up its story in 2014. If you want to further support Pascalle as she published Wilde Life, she is running an on-going Patreon campaign. Doing so will grant you early access to each page of the comic and exclusive live sketching sessions.