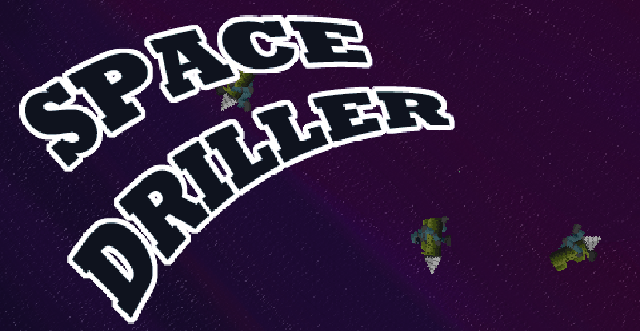 Game Developer Josh Maggard is no stranger to game jams. As of this last Ludum Dare, he has participated in four of them. We wrote about his last one, Time War, last year after the jam ended. That game was pretty fun, but brutally hard, at least for me. For his latest entry, Josh has held true to the fun part while keeping the brutal difficulty toned down a bit.
His latest Ludum Dare game is called  Space driller.  The theme for the jam was "under the surface" and he held true to that theme quite well. Space Driller stars a space miner who had been separated from his team and lost in a massive system of caves and tunnels. Armed with only his trusty drill, this miner must find the path out of the tunnel and back to freedom.
It was made over a 72 hour period with Josh acting as game designer and programmer and working with two others, Dan Konves, artist and designer, and Tyler Collins, music and sound effects. This small team of developers created a great looking and sounding game. The music and sound effects really pulled you into this dark and lonely cave while the visuals brought up levels of nostalgia for adventure platforming game of old. As many of the Ludum Dare commenters have stated, this game's roots in Metroidvania style games are firmly planted and growing well.
Leave a Comment