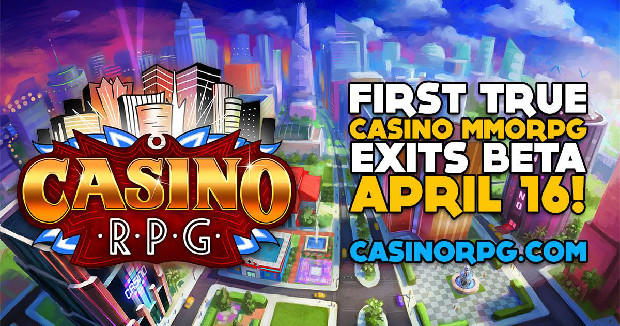 Casino RPG has finally made it out of beta and has released its full version to the public. Developed by Goldfire Studios, Casino RPG is the first gaming Kickstarter success from Oklahoma.
We have followed development on Casino RPG since its Kickstarter and are excited that it has reached this point. Now it is up to Goldfire to maintain the success they have had so far.
Now it is time for you to check it out and play it. It is free to play, just set up an account on the Goldfire Network and get started.