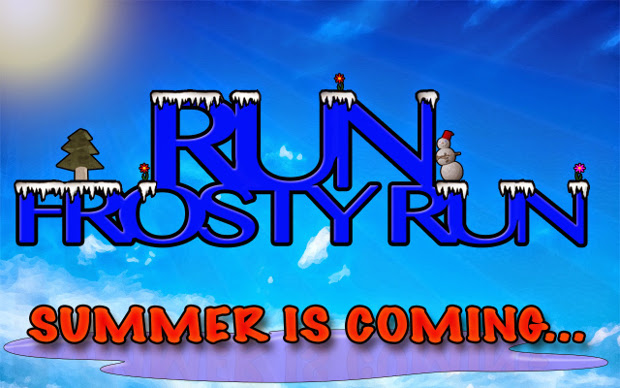 Early this morning, Winter Stories posted an image on their Twitter account showing that their latest game, Run Frosty Run, has been submitted to Apple for review. This is one of the final steps after the game's 3 month long production. In a blog post, Winter Stories founder, Mike expresses how this step can be an unsettling prospect for any developer.
its been a little while since i updated you guys on the workings of my life as an indie dev so i figured why not do it right now?! i mean i could press submit and send the game i've been working on 8-14 hours a day on for the last 3 months off to iTunes for review…. but the bit of my brain that controls the fear of rejection says lets hold off as LONG AS POSSIBLE!!

i guess i need to stop slacking and just click that submit button for Run Frosty Run. Thanks for giving me a few minutes to distract myself. i'll of course let you all know as soon as i figure out if its been approved or not and if your dying for more information about the final bits of Run Frosty Run head on over to our other blog ( HERE ) and check it out!
And over on their other development blog:
Alright!!!! its finally here. after weeks of testing, fixing bugs and then testing again i'm finally ready to click submit on the iTunes store…( i use ready loosely because its a completely terrifying process of waiting 2 weeks for a complete and total stranger to judge my game all gladiator thumbs up or down style. )
We agree that having some faceless entity make a judgement call on your game while making you squirm for 2 weeks straight is an unsettling experience. Especially when your options in the case of a rejection are severely limited. However, we feel confident that Run Frosty Run will be able to make it through the review process just fine.
So in support of Winter Stories, we have two final promo codes to give away. Same drill as before. The first person to redeem these successfully gets the games.
The Pale One HD edition (recommended for iPads of iPhone 5 +): The hint for this one is the name of the raccoon in the "Over the Hedge" comic strip and movie.
LLRPJRK??J7N
Pull! Skeet Shooting: The hint for this one is the key computer programs want you to press but does not exist on your keyboard.
XHR3R???4NKW
As always, if you get these codes, let us know here, Twitter, Facebook or Google+. And get yourself a copy of Run Frosty Run when it releases.